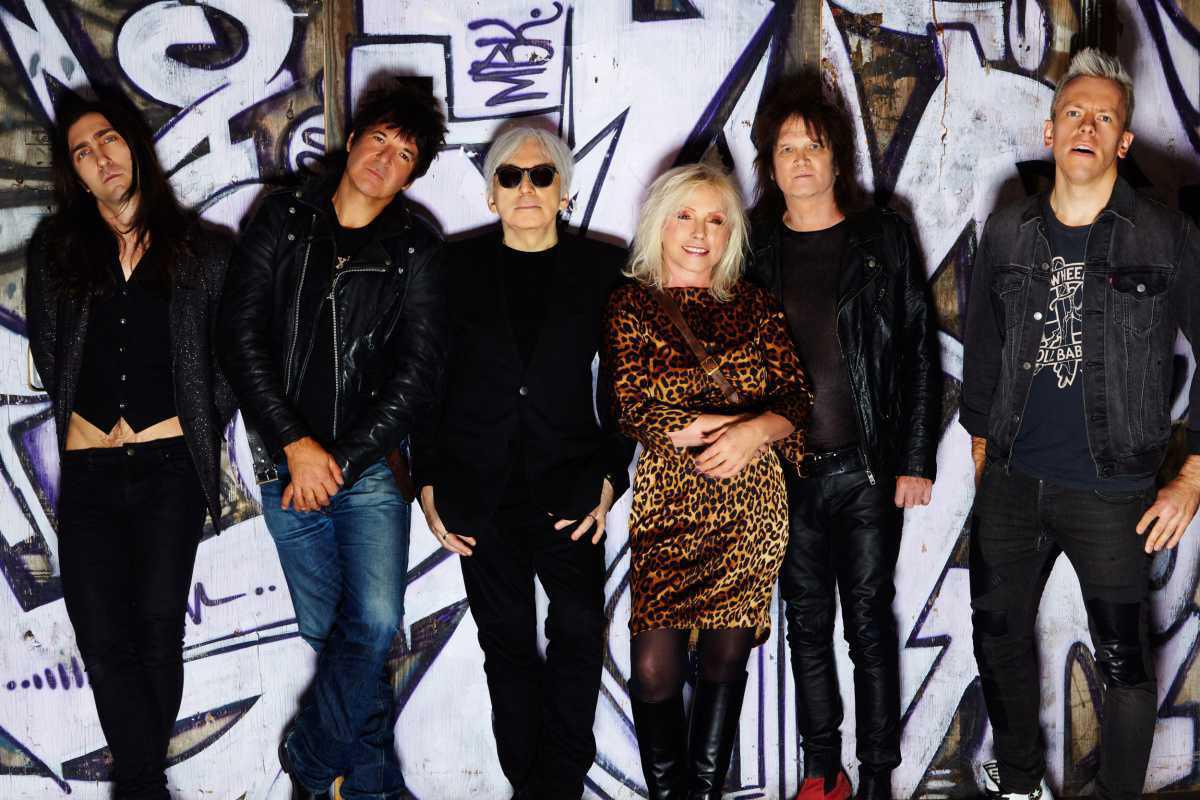 Count Basie Theatre
June 22nd
---
---
"Here comes the 21st Century," Debbie Harry assuredly sang nearly three decades ago on her solo disc Def Dumb And Blonde, "it's gonna be so much better for a girl like me."
With the turn of the century well behind us now, that gleeful prediction has certainly come true:
Singer-songwriter Harry, guitarist and co-writer Chris Stein, powerhouse drummer Clem Burke and their band-mates in Blondie are undeniable pop icons, their sound and sensibility as fresh as when they first topped the charts in the late 1970s. In their newest project, Po11inator, Blondie enlisted a group of cool songwriters to contribute to the record weaving their own way into the living, breathing story of Blondie, a group that directly affected their own genetic makeup as artists. The list is enviable and reflects the dynamism of Blondie's very own cross-pollinating past – the fans and friends contributing material are blonde-bewigged superstar Sia, Blood Orange frontman Dev Hynes, British singer Charli XCX, Dave Sitek (TV On The Radio), Nick Valensi (The Strokes), Johnny Marr (The Smiths), and Canadian movie blogger and indie rocker (under the name An Unkindness) Adam Johnston. The invincible Joan Jett and cross-dressing comedian and singer John Roberts, who rose from DIY YouTube sensation to Bob's Burger regular, both contribute vocals.
"We put the word out and asked people for songs and we got a lot of responses. I'm happy the way it all came together. It was a different approach for us, to draw in all of these things. I feel like we did what we did back then and we put out these sounds and ideas and now we've come full circle, pulling it back in, continuing this ongoing chain of events, this circular motion," Harry shares.
The name Debbie Harry evokes many images: seminal rock-n-roll figure, complex songstress, incandescent front woman and fashion icon. As a vibrant global force and a shaper of pop culture, Debbie's chart-topping success, fearless spirit and rare longevity led to an induction into the Rock 'N' Roll Hall of Fame for Blondie in 2006, more than 40 million albums sold worldwide and acclaimed solo projects to boot. She has even engaged in an acting career with over 30 film and television roles to her credit.
She has become and still remains a true national treasure, one whose influence continues to impact the worlds of music, fashion and art. With Blondie, undeniably one of the most trailblazing and influential bands of our time, she and co-founder Chris Stein brought the worlds of rock, punk, disco and ska together with "Heart of Glass" and "Call Me" and broke ground by combining hip-hop and pop on "Rapture."
As a solo artist, Nile Rodgers & Bernard Edwards co-produced her first release Koo Koo in 1981 and she continued to defy expectations with such genre-busting efforts as "French Kissing in the U.S.A.," "Rush Rush," "Rain" and "The Jam Was Moving." Her spectacular voice drips with a sophisticated elegance rarely heard in pop music and she continues to infuse her work with an exquisite artistic sensibility.
From an irreverent Lower East Side punk goddess to bona fide international ambassadors of New York cool, Debbie Harry will forever be synonymous with that punk spirit that lives somewhere in all of us.