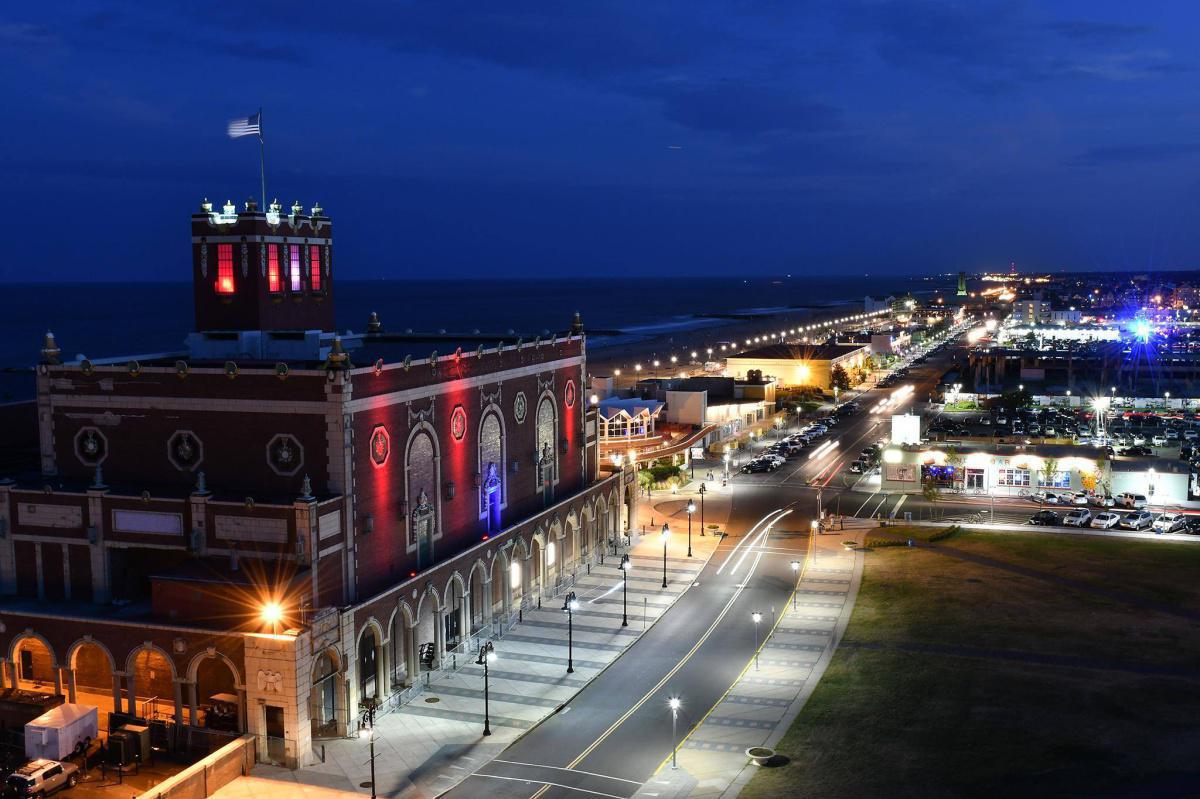 For almost a century, the Asbury Park Boardwalk has been a hotspot for live music and performances, tasty food and beachside fun. And it started right here at the iconic Convention Hall and the Paramount Theatre. See a show, grab a bite and even sneak in a little shopping—all under one roof.
Paramount Theatre
A classic venue with all original details, the Paramount Theatre has hosted legendary performances by the likes of Bruce Springsteen, Frank Sinatra and The Rolling Stones, and has provided the stage for theater productions, comedy acts and more. There's always something playing at the Paramount, and it's sure to bring you to your feet.
Convention Hall
You name it, there's a good chance it's happened here: live concerts, roller derbies, beer festivals, vintage motorcycle shows and more. Extending over the beach to the water's edge, Convention Hall epitomizes the diversity and forward-thinking culture of Asbury Park, while its majestic architecture instantly pulls you back in time.