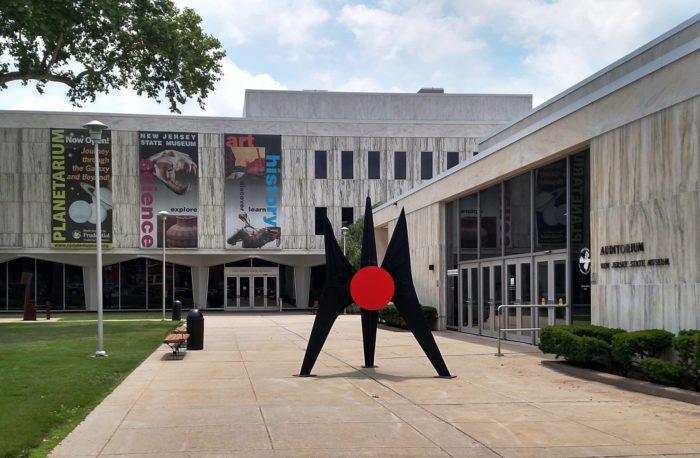 Archaeology & Ethnography
This collection encompasses over 2 million prehistoric and historic specimens from nearly 100 years of excavation and over 2,000 ethnographic objects. Archaeology specimens are recognized as the definitive systematic research collection for the study of New Jersey prehistory and one of the most important collections for regional study of northeastern North America.
Cultural History
The New Jersey State Museum collects, preserves and interprets objects that document the lives of people who lived in New Jersey from the 17th century to the present. The Cultural History Collection includes over 13,000 artifacts documenting New Jersey's cultural, economic, military, political, and social history, as well as aspects of its decorative arts.
Fine Art
The State Museum has collected over 12,000 works of art including paintings, prints, drawings, sculpture and photographs, most acquired since 1965 when the Museum's mission was expanded to include fine art.
Natural History
The Natural History Collection is comprised of approximately 250,000 specimens, which in addition to their scientific significance, also have historic and cultural significance. These collections developed from the holdings of the New Jersey Geological Survey that began systematic surveys of industrial mineralogy and paleontology in 1836. The collections are especially strong in industrial minerals and ores, paleontology (fossils), comparative osteology specimens (bone), modern shells, and a systematic ornithology (bird) study skin component.