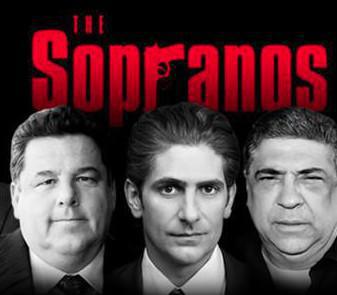 In a nutshell, this is Sopranos meets Comic-Con. But SopranosCon is going to be much more than just vendors, pictures and autographs.

Our event is an interactive, street festival themed fan experience, visually inspired by The Feast of St Elzéar, celebrating the series by showcasing Italian culture in New Jersey with food, drink, art, music, comedy, and some show-related businesses. There will be fan art galleries, exhibits, screenings, Q&A's, trivia and costume contests, interactive games, and much more.

Knowing there are likely many fans world wide who would like to attend, we made a "No Show" ticket tier that will allow fans to participate in the festivities, and get some swag and cast autographs.

LINEUP

Currently, the actors who portrayed Paulie Gualtieri, Furio Giunta, Pussy Bonpensiero, Richie Aprile, Little Carmine, Patsy Parisi, Eugene Pontecorvo, Mikey Palmice, Jackie Aprile Jr, Gerry Torciano, Burt Gervasi, Coach Molinaro, and many more are confirmed. Check our website for list pf cast, guests, artists and vendors! And check back often as our list is constantly growing!

This will be an epic event that no true Sopranos fan will want to miss!

Potential sponsors, vendors, volunteers, and for all general inquires, please contact us at SopranosCon@gmail.com

ABOUT US

The Sopranos – Time Immemorial - established 2008, largest fan following on Social Media, co-founder of 5fams

Famous Signs Inc. is a full-service design, décor, printing, and graphics company based in New York with over 20 years of experience in the industry, specializing in apparel, interior, and graphic design.

Michael Mota - Former Vice President of Sales at Mediapeel, former Vice President of Business Development of ALEX AND ANI, Founder and CEO of ATOM Media Group and a partner at Skyline at Waterplace.
---