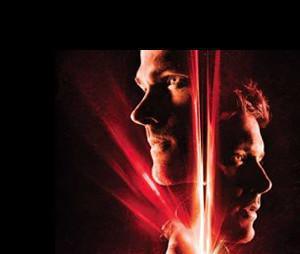 The Winchester brothers are heading back to the gorgeous Garden State for another fantastic SUPERNATURALweekend!

We do love spending time in Secaucus, NJ, and are ready for an exciting, fun-filled three days and two nights of lively conversation, music and so much more! Our Official Supernatural convention gives YOU the chance to see stars Jensen Ackles, Jared Padalecki and Misha Collins, along with many other cast members from the show. Plus, the New Jersey/New York crowd is so much fun with so much heart, you GOTTA be there with us!

Now in its epic 14th season, Supernatural is North America's longest running genre series, and we're saluting the series and stars who have meant so much to us through the years, along with the SPN fandom, who have shown tremendous support and love for their favorite show!

The cast of Supernatural has also done so much for so many through its supportive and charitable nature, and together, we've all raised the bar of the typical fan convention and turned this event into something truly special.