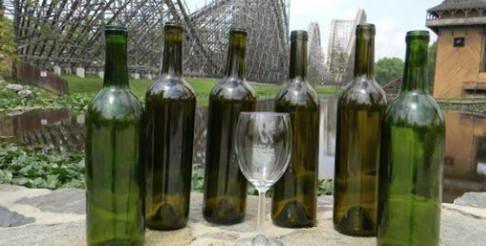 Join us for the 10th Annual Grape Adventure Wine and Food Festival at Six Flags Great Adventure! What better way to span the gap between Fright Fest and Holiday in the Park? The wine festival takes place November 2 and 3 and features a variety of New Jersey vineyards with locally-produced wines for sampling, handcrafted gifts from 25 local artisans and delicious food from 18 food stands.

Visitors can purchase an upgraded safari package which includes a private tour of the 350-acre safari, a special wine tasting at Camp Aventura with a view of African plains animals including giraffes, zebras, Ankoli cattle, kudu, springbuck, gnu and more plus an unforgettable, face-to-face giraffe feeding experience*.

Grape Adventure takes place 11:30 a.m. - 5 p.m. both Saturday and Sunday and the Safari Off Road Adventure tours will run from 10:30 a.m. - 3 p.m. both days.

*giraffe feeding additional fee.

A limited number of Grape Adventure Safari Package tickets will be available for purchase at the park each day on a first-come, first-serve basis.

Grape Adventure only admission tickets do not include theme park admission, an upgrade ticket can be purchased at the park if wine festival guests would like to enjoy the theme park. Grape Adventure Safari package tickets include theme park admission. Free parking for guests who purchase online tickets in advance. Day-of ticket purchases are subject to daily parking fees.
SAVE THE DATE - TICKETS AVAILABLE SOON!
---